Request A Quote
Please fill out the form below and someone will be in touch with you as soon as possible.
Mailing Address:
145 Orinoco Drive
Unit 604
Brightwaters, NY 11718
Hosted/UCaaS Phone Systems
Hosted business phone systems, otherwise known as VoIP phone systems, provide a unified platform for voice, video conferencing, team messaging, and call centers. Our UCaaS solutions allow you to take the office with you anywhere.
Contact Center
ICC offers a full selection of Call Center solutions. This includes CCaaS (Contact Center as a Service) and on-premise solution. By using analytics, automation & AI, Call Center solutions offered by ICC will help your business to modernize and help create the level of customer experience your organization is striving to achieve.
Wiring and Relocation of Offices
Your mission critical network is only as good as the infrastructure it's built on. Our expert team has solved unique cabling challenges posed by many of NYC's older buildings. Whether you're upgrading your CAT3 or CAT5 to CAT 6 or fiber optics, or running additional drops specifically for video, you're in the right hands with ICC, a leader in the cable running business for over thirty years.
Collaboration Rooms
ICCis dedicated to matching up our customers with the perfect collaboration solution for their needs. We have implemented solutions for projects in the commercial, retail, hotel and residential sectors. Our work is designed to seamlessly integrate into the architectural elements of your existing space, whether it be a large conference room or a huddle room. Whether you are building a new system or updating an existing one, we'll help you discover innovative AV solutions using distinct design and expert installation.
Zoom
When seeking a proficient partner to address your comprehensive communication requirements, ICC stands as the optimal choice. Specializing in Zoom Phone, Contact Center, Virtual Agent, and a spectrum of related services, we bring forth a wealth of expertise to cater to your diverse communication needs. Our commitment to excellence is evident in our provision of Zoom sales, service, and installation, all executed with the utmost professionalism and dedicated to achieving customer satisfaction
Microsoft Teams
When in search of a VoIP phone system seamlessly integrated with your primary workspace application, Microsoft Teams emerges as the ideal solution. This sophisticated platform enables the utilization of Teams as a comprehensive communication hub. Within Teams, you gain control over team messaging, file sharing, video and voice chats, and, now, corporate calls — all consolidated within a singular application.
Avaya
When you're shopping for an on premise phone system there's no better partner than ICC. Integrating your communications services (voice & telephony, web & video conferencing, Instant Messaging and others) can get messy. We simplify the process by identifying the features that will create the most value for your organization, implementing the most cost-effective solution, and backing it all up with our world-class support.
Data Center/Co-Location
At ICC, we recognize the critical need for business to quickly navigate today's IT transformation. We help CTO'S sleep at night by enabling business continuity, while maximizing performance and availability of applications, all while protecting your data. We offer various solutions that offer IT freedom and reliability in cost-effective packages.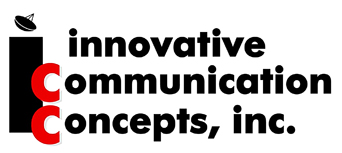 Schedule A Free Consultation